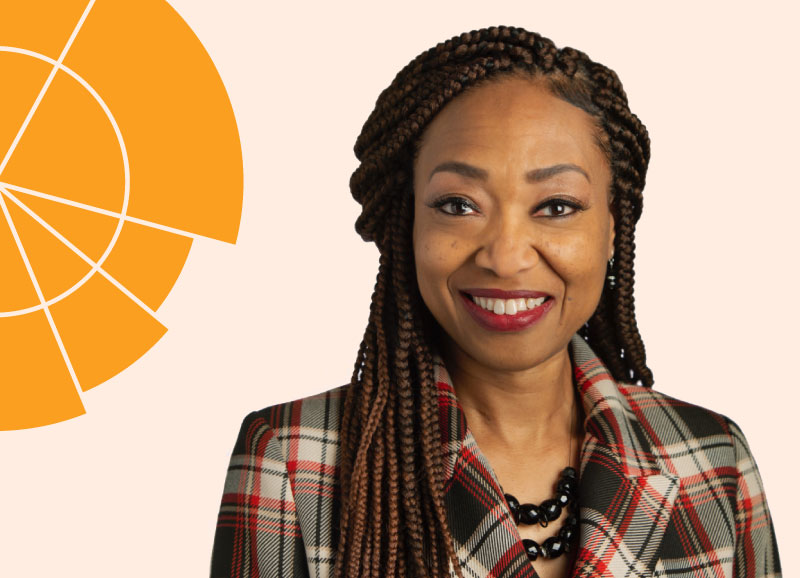 Giving Back Through Listening
When I think about community, unity, and giving back, what resonates the most with me is the need for our community to unite to better serve individuals and populations in Kansas City that are facing inequity in different areas of their lives. My volunteer work at The Harvesters Community Food Network and Salvation Army has given me the opportunity to provide food and clothing to the homeless and other persons in the community facing food insecurity. I was also excited to work with the University of Missouri Extension to offer a Cooking Matters Program to teach adults and young people how to cook healthy meals to assist in preventing diseases like high blood pressure and diabetes.
My commitment to promoting healthy lifestyles extends into preventing domestic uncertainty, and my ultimate passion is mentoring young girls and sharing what I have learned throughout my life's journey in efforts to assist them in developing healthy lifestyles. My family has endured a few circumstances dealing with domestic violence –and it is the witness of how domestic violence devastates a family and community that drives this passion.
It is my goal to ensure other young girls are protected from domestic abuse and to that end have attended conferences and networked with domestic violence advocates at the Missouri Coalition Against Domestic Violence to remain informed about the latest developments to prevent domestic violence. Moreover, my volunteerism previously extended to Newhouse Domestic Violence Shelter in Kansas City, providing support by listening to residents' experiences, offering support to empower and encourage them to have a winning attitude and positive outlook for change; and donating small gifts of personal necessity items.  I also volunteered at Central High School's Teen Summit, mentoring high school students, and discussing the important of self-esteem and self-value.
I also have empathy for the elderly and individuals who are unable to advocate for themselves within the medical system because my father and others close to me suffered and did not receive the medical services they deserved. I discovered that my volunteer experience at Holmesdale Residential Center uplifted resident's hearts, many of whose family member rarely visit, and reading, laughing, and talking with them gave them a sense that someone really cares.
Another personal passion I have, and something that I am deeply committed to, is empowering black and communities of color to overcome obstacles that hinder personal and societal success, and I previously hosted a wellness event that provided the community with information on mental health, parent involvement in their child's education and developing a healthy lifestyle. Being able to participate in community education is incredibly important to me because I have experienced inequities in the education arena. It is my goal to lend time and talent to assist this generation and those to come with receiving equitable opportunities to receive academic success, and my work with the Children's Defense Fund Freedom Schools gave me the opportunity to work with young students, kindergarten to middle school ages, teaching them the important of learning to love to read. Also, when working with the Kauffman Scholars program I had the opportunity to talk with middle and high school students about their goals and dreams for academic success and life.
In all my volunteer work, I have found that everyone has a story, a plan, and dreams, and they just want someone to listen, offer guidance, and show them care and that they matter! I hope to do this in every interaction that I have.