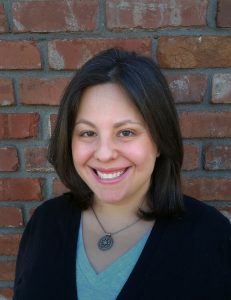 Hilary Cohen
Singer
Executive Director, Jewish Vocational Service (JVS)
Hilary Cohen Singer joined Jewish Vocational Service (JVS) in 2010 and has been Executive Director since 2014. Hilary has over 20 years' experience in nonprofit leadership, program development and strategic planning. Prior to joining JVS, Hilary was a Planning Executive at UJA-Federation of New York, working to support community-building efforts in the Russian Jewish Community. She was also Assistant Director of the New York Chapter of American Jewish Committee, developing programs on shared public policy concerns between the Jewish community and other ethnic and religious groups. She has been a member of the Sisterhood of Salaam Shalom dialogue group for Muslim and Jewish women since 2016. She currently serves as a member of the Ethics Committee for Truman Medical Center. Hilary holds a B.A in Political Science from Columbia University and a B.A. in Modern Jewish Studies from the Jewish Theological Seminary of America. She earned her Master's of Public Administration from the Wagner School of Public Service at New York University.
For those who may not be familiar with JVS' work, can you explain JVS' role in settling immigrant and refugee families in Kansas City?
JVS is one of about 200 agencies nationwide that welcomes refugees and helps them adjust to life in the U.S. as part of the United States Refugee Admissions Program. Refugees may be granted admission to the U.S. if they have been forced to flee their home country because of persecution based on race, religion, political affiliation or membership in a social group. JVS gets alerted when a family is scheduled to arrive in Kansas City from overseas. We begin preparing for them by renting and furnishing a house or apartment for them, and then we pick them up from the airport. There are intensive services for the first 90 days they are in Kansas City that includes things like medical screenings, school enrollments for children, how to ride the bus, and the beginning of a job search. Most refugees come to Kansas City having lived in refugee camps for decades and have not had the opportunity to live in a city and navigate aspects of life we might take for granted, so we hold lots of classes on topics including Safety, Rights and Laws; Bills and Budgeting; Health and Hygiene; Housing; Education and others. The goal of the federal refugee resettlement program is to help refugees become quickly self-sufficient through employment, so we focus a lot of energy on creating an employment plan and finding a good job fit. Refugees can continue accessing services from JVS throughout their journey to adapt to life in the United States, for employment support, immigration services, educational needs, mental health support and many other services.
The new release of immigrants – how will that affect KC? How will that affect our Schools?
Refugee resettlement numbers have been quite volatile over the last few years. Prior to 2016, JVS had welcomed an average of 450-500 refugees to Kansas City each year. This number dropped precipitously in 2017 and our numbers for the last 5 years have averaged less than 100. For 2022, JVS has been approved to resettle 530 refugees, and while actual numbers might vary slightly, we anticipate a big jump in the number of people who will be able to access the safety and opportunity that living in Kansas City can provide. In addition to an increase in numbers, we also anticipate a big increase in the diversity of refugees coming to KC. In the last few years, most refugees have come from just 2-3 countries of origin, and we expect that we will go back to the pre-2016 status of having refugees coming from about 12 different countries and speaking about 20 different languages.
Schools can expect to see an uptick in enrollments from newly arrived refugees, in elementary, middle and high school. Most refugees will have limited exposure to English, so will likely start out in classes for English language learners. Many refugee children have not had the opportunity to access formal education, and even those who have will be unfamiliar with the way school works in the United States, so this will be a journey of discovery for both kids and their parents. The use of interpreters will be essential for parent engagement. Like many immigrants, refugees come to the United States with their hopes pinned on a better life for their children, and taking steps to include parents in the educational life of their children is paramount in helping the whole family acclimate. Refugees who come to the United States in their later teenage years have particular challenges, as they have limited time to learn English and progress in their studies before they age out of the public school system, but investment in the education of these older kids can have a dramatically positive impact on their life trajectory.
Kansas City can be really excited to begin welcoming larger numbers of refugees. In addition to the humanitarian aspects of the program, refugees can help enrich and broaden our perspectives in schools, workplaces, and neighborhoods. Refugees who arrive as adults add a much needed segment to our labor market, as they typically fill demand in entry-level jobs. They open restaurants and other businesses, create faith communities, form social organizations and in these and many other ways contribute to the diversity and vibrancy of our city.
What programs does JVS have with the public schools? How are they geared to help immigrant and refugee families?
JVS has a wonderful partnership with the Kansas City Public Schools. We work closely with their Language Services and Cultural Equity Department to accompany refugee students and their families on every step of their educational journey. We work with the school to enroll new students, help them get there on their first day, and figure out their bus stop. We co-host a monthly Newcomer Education Orientation with Language Services staff to make sure that parents are connected and well informed from the very beginning.  We provide crisis intervention, case management and therapy to individual students and families, at the request of either the student/family or KCPS. Our close coordination with the school district and our ability to access students' attendance, academic and behavior data allows us to provide students with holistic, culturally competent support. Our ability to provide services at KCPS facilities allows students to work with JVS staff during school time, drastically limiting their barriers to accessing support.
What out of school services does JVS have to serve immigrant and refugee families?
JVS provides a wide array of supports to immigrant and refugee families. Programs within our Community Integration Department empower all people to contribute to their community, and encourages community accessibility and inclusivity. This includes immigration services to apply for greencards or citizenship, basic case management support to help navigate life's challenges, and emergency assistance. Programs within our Workforce Development Department encourage prosperity and economic stability through education, employment and entrepreneurship. This includes initial employment support, career advancement programs and youth mentorship focused on education or employment advancement. Our Health and Wellness Department engages individuals in activities that promote healthy bodies, minds and relationships. This includes case management and therapy for both adults/families and for youth ages 13-17 with a focus on the impact of trauma, support for accessing health benefit programs, navigation services for complex medical issues, and a community gardening program focused on improving physical and mental health. JVS hopes to be a single-stop provider for whatever support immigrants and refugees need as they work to integrate into our community, whether we provide that support directly, facilitate access to other community providers, or work with other agencies to reduce barriers to entry for limited English individuals and increase provider understanding and cultural competency.
As Kansas City and the rest of the country emerge from the COVID-19 era, what does the landscape look like for immigrant and refugee families? Where is the most pressing work, and what can people do to get involved?
Refugee families who arrived in Kansas City pre-pandemic were particularly hard hit by its challenges, both health-related and financial. Because many refugees are employed in industries that require in person work like manufacturing or assembly, and live in high density areas, the rates of COVID-19 positivity were higher than in the general population. Years spent in refugee camps without access to healthcare increased their likelihood of underlying conditions that led to more serious illness and hospitalization.  As many refugees work in entry level, lower wage jobs as they first come to the U.S., refugees who experienced job loss often did not have any savings to fall back on and were faced with food insecurity and challenges meeting basic needs. As we begin to resume normal life, we need to make sure that the more vulnerable members of our community, including refugees, are not left behind in the recovery. This means strengthening the social safety net and ensuring equitable access, in much the same ways that would benefit everyone in our community, including an increase in safe jobs that pay a living wage, access to healthcare, affordable housing, quality education and safe neighborhoods. In addition to joining JVS in our advocacy efforts on these issues, we need lots of volunteer support to help refugees feel welcome and build their new lives in Kansas City. Community members can help by setting up apartments, greeting people at the airport, helpings kids on their first day of school, tutoring, mentoring and lots of other things that help refugees access support, build skills, and understand that our community is eager to welcome them as new neighbors.