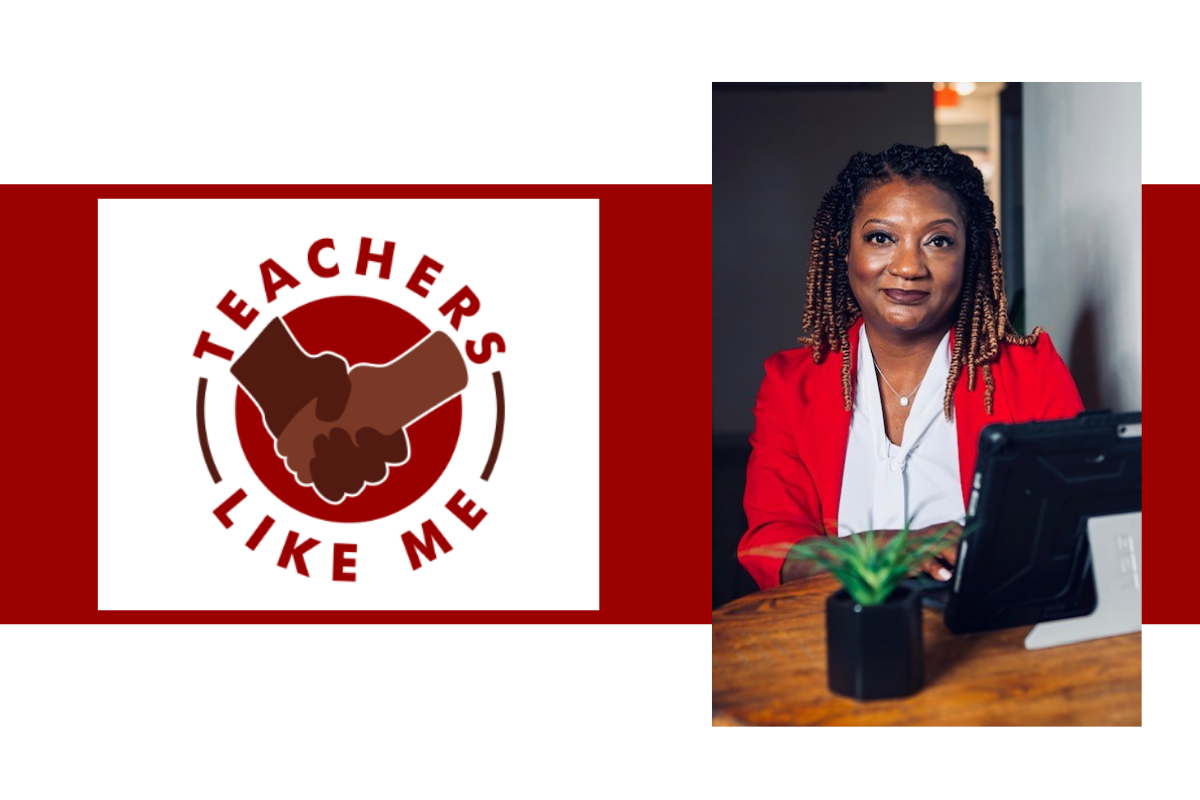 Dr. Trinity Davis
President and Founder, Teachers Like Me
Navigating systems of inequalities has been the focus of Dr. Trinity Davis for 24 years. She was a teacher, coach, Associate Professor, and Assistant Superintendent of Curriculum before founding Teachers Like Me in 2020. Teachers Like Me is an organization dedicated to recruiting, developing, and retaining Black teachers in Kansas City. The mission of Dr. Davis is to increase the number of quality Black teachers in public education.
Trinity Davis received her Ph. D. at Kansas State University. She is the wife of Edward Davis and mother of Jade (17) and Noah (14).
Who is a Black hero or heroine that has motivated you in your career? / Who are you celebrating this Black History Month?
Dr. Martin Luther King. Dr. Martin Luther King. He showed the true perseverance in fighting for equality. I think of how he was jailed and killed for fighting for the civil rights of Black people. He gives me the strength to fight each day for a better education for Black children.
How has the history of Black and African American people in Kansas City impacted the work that you do?
The history of systemic racism in Kansas City has led to low academic performance in our schools, and academic data shows the negative impact on black communities and neighborhoods. I have worked for over 24 years in education, working in both urban and suburban schools, and I have witnessed the struggles of Kansas City schools firsthand. I have seen the reality of our lowest performing, highest turnover schools being black schools. Kansas City serves more than 50% Black students, but only 20% of teachers are Black – and I witnessed the heightened expectations for these teachers, who were expected to do so much more than just teach. I saw the problems of burnout and teachers of color leaving the profession and much higher rates than white teachers. Data shows us that if a Black student has two Black teachers in elementary school, that student will be 32% more likely to attend college, but only two percent of teachers in the US are black males. Given current burnout rates, we could see this number diminish to zero in only a few years. The potential impact for our Black students is catastrophic.
I founded Teachers Like Me to combat these problems, because I cannot continue to witness black teachers leaving without being a part of the solution. Teachers Like Me was launched in July of 2020, in the middle of the pandemic, when resources and support for teachers became even more critical.
Teachers Like Me is bringing new talent to Kansas City, increasing the number of quality Black teachers, and building a model and providing the support that will enable this talent to stay in Kansas City, invest in our community, and contribute long-term to the success of our students. It is my hope that we will be adding – and retaining – 15 classroom teachers a year to Kansas City public schools.
What is the most essential work that must be done to ensure equity for Black students in Kansas City?
Recruit, develop, and retain Black teachers. All students benefit from having Black teachers, but it is the area of struggle for us in Kansas City. The urgency of this work cannot be overstated – without it, educators of color will continue to drop out of the profession at alarming rates, and academic performance in our schools will continue to decline.
What is a cause or organization that you would encourage KC citizens to research this black history month?
In addition to my new organization, Teachers Like Me, I'd encourage readers to research Brothers Liberating Our Community (BLOC).