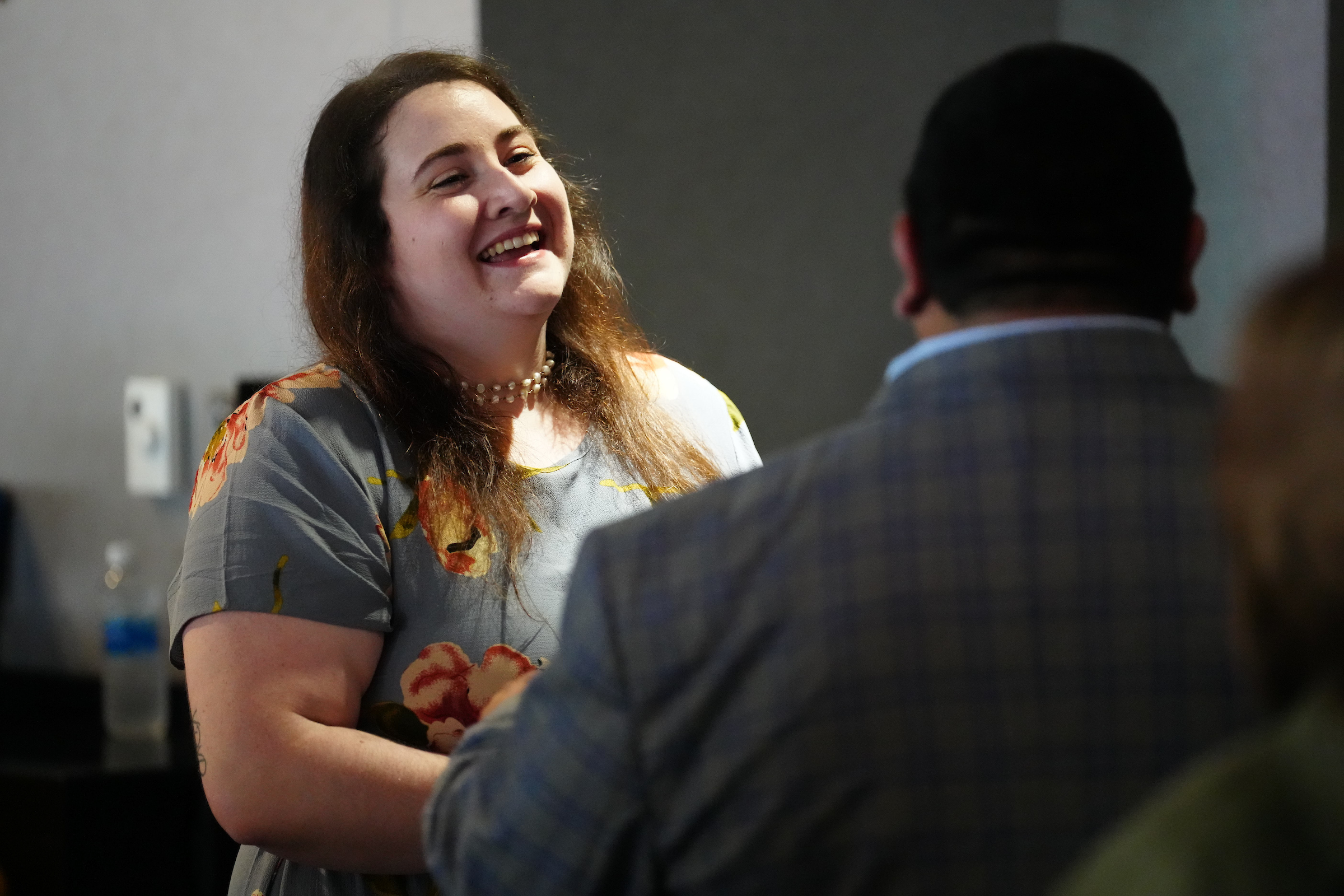 Meet Abigail Kohout, Agreements Manager
Tell us more about your background; what drew you to work at SchoolSmartKC
My mom is an educator, and she has fostered my love for life-long learning, my respect for the significant impact schools have on individuals and our society, and my understanding of the barriers many schools face. I graduated from Northeastern University in 2020 with a degree in Human Services specializing in Social Policy and the Nonprofit Sector and worked with the University's Social Impact Lab for several years. Another Grantee/Grantor organization, the Social Impact Lab worked to give students the knowledge and real-world experience to be effective and responsible stewards of philanthropic resources. Since moving to Kansas City in the spring of 2020, I have been looking for the opportunity to dive into this work and connect with the community, and my position at SchoolSmart is an uncanny amalgamation of my skills, passions, and experiences.  
Why do you think the work SSKC does is so important to our community?
Systems are complex, and it is imperative to understand the connections and relationships between the community, nonprofit organizations, and funders. There is often a disconnect there that can lead to missed opportunities and loss of impact. SchoolSmartKC operates in that space; by acting as a convener and a hub for connection and support, it bridges those gaps and increases the impact of every group working within the system.
What has been the thing you have learned so far that has surprised or interested you the most?
I was pleasantly surprised to discover the wide scope that SSKC uses to look at barriers to student's success. The challenges we are facing are broad, and it's important for our support to be just as all-encompassing. I'm interested to see how we continue to branch out and find more and more levers of change to act on.
What are you most excited for as you join in this work?
I'm most excited to gain a deeper understanding of the community and system I'm living and working in. It is an amazing opportunity to get to be in these rooms and learn from the amazing partners SSKC is in community with.
What surprising fact about you would you like people to know?
I have a passion for helping people and creating positive change in the world, and I believe there are countless ways to work towards those goals – as my resume can attest. In my exploration through education, I also attained EMT and paralegal certifications.
Letter From Awais
From the Team: Introducing a System of Care
Talent Development