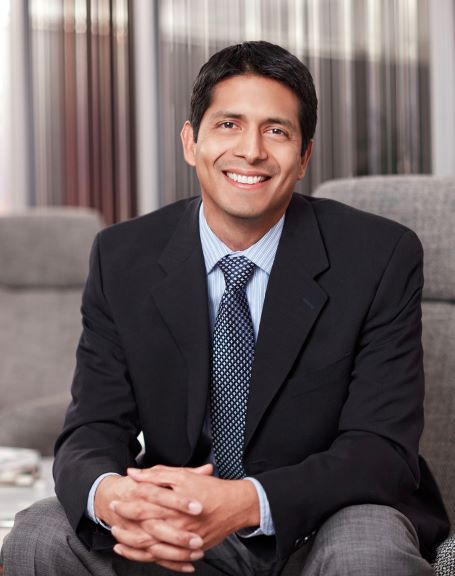 Cesar Cea
Founder, Nueva LLC
Chair of Facilities Committee, Frontier Schools
Born in El Salvador, youngest of four, grew up in KCMO, attended Westport HS then Missouri S&T.  Graduated with a B.S. Mechanical Engineering and worked in the energy market for a local consulting firm for over 20 years.  Decided to venture out on my own and started Nueva LLC, a design and consulting company focused on addressing challenges related to climate change and housing.  
What made you interested in serving on a school board? What has been your experience so far?   
Growing up in Kansas City's West Side Neighborhood I consider myself a product of the local school system and understand that I have been fortunate to have had many positive influences throughout.  Being on the Frontier School District board offers a unique opportunity to represent and advocate for a community that needs more opportunity.  It has been a privilege to learn more about the organization from the many talented professionals that work for the district, which has helped me gain a clearer perspective of how I can best contribute.  I am thankful for the experience.
Beyond the basics of assuring legally and fiscally responsible operations, what are the two or three biggest challenges that boards of schools ought to be tackling? 
With a school system of over 1,500 students and 200 staff, the school board usually make decisions based on executive summaries and status reports.  It can become routine to think of the student population as a monolith where we measure improvements by evaluating overall student body performance.  At times, we need to remember to pause and look at the finer details to see if we can find opportunities to improve outcomes for the smaller percentages.  A second challenge is maintaining the lines of communication between the school board and other stakeholders, such as parents, teachers, and students.  It is important to look for input from varying perspectives to make better informed decisions.  In essence, we should remain accessible to the individuals we aim to serve.  
What unique characteristics do you see in the Kansas City landscape that governing boards should be taking into account as they lead schools? 
With the revitalization of the KCMO's downtown district, there has been an influx of investment to neighborhood development that has resulted in a change in demographics.  This trend will continue to the east and will be reflected in our student population, due to displacement of the current community. 
How would you define the most important obligation of school boards in Kansas City today? 
The success of a school district lies in the hands of the professionals that dedicate their time to offering students stable learning environments and opportunities for growth.  A school board's primary task is to manage the district's resources to provide the school administration and staff the support they need.  To be effective at this task, the most important attribute for a school board is to be willing listeners to gain an understanding of the district's priorities.  Ultimately, our primary obligation is service. 
What factors do you believe underlie the gap in achievement between groups of students or that impede learning for all students? 
In general, the difference in student achievement reflects the greater challenges some communities are burdened with.  In some cases, this can be a rural community that lacks the funding needed to adequately support their school system.  For the Frontier School District, it is a result of families that are hampered by generations of systemic racism that impacts almost every aspect of their life by limiting their opportunities.  Without dedicated and compassionate individuals, these challenges can grow to be overwhelming and continue to propagate.
What advice would you give to someone interested in getting involved on serving on a school board?  
Our society tends to celebrate individual accolades and achievements more than those who focus on supporting others.  Being a part of a school board is an achievement that is certainly worth celebrating.  However, it is also a unique privilege that can be a more fulfilling experience when approached as an opportunity for personal growth through service. 
Meet Abigail Kohout, Agreements Manager
SchoolSmartKC Announces New President and CEO
Profile in Leadership: Rhonda Erpelding, Harvesters