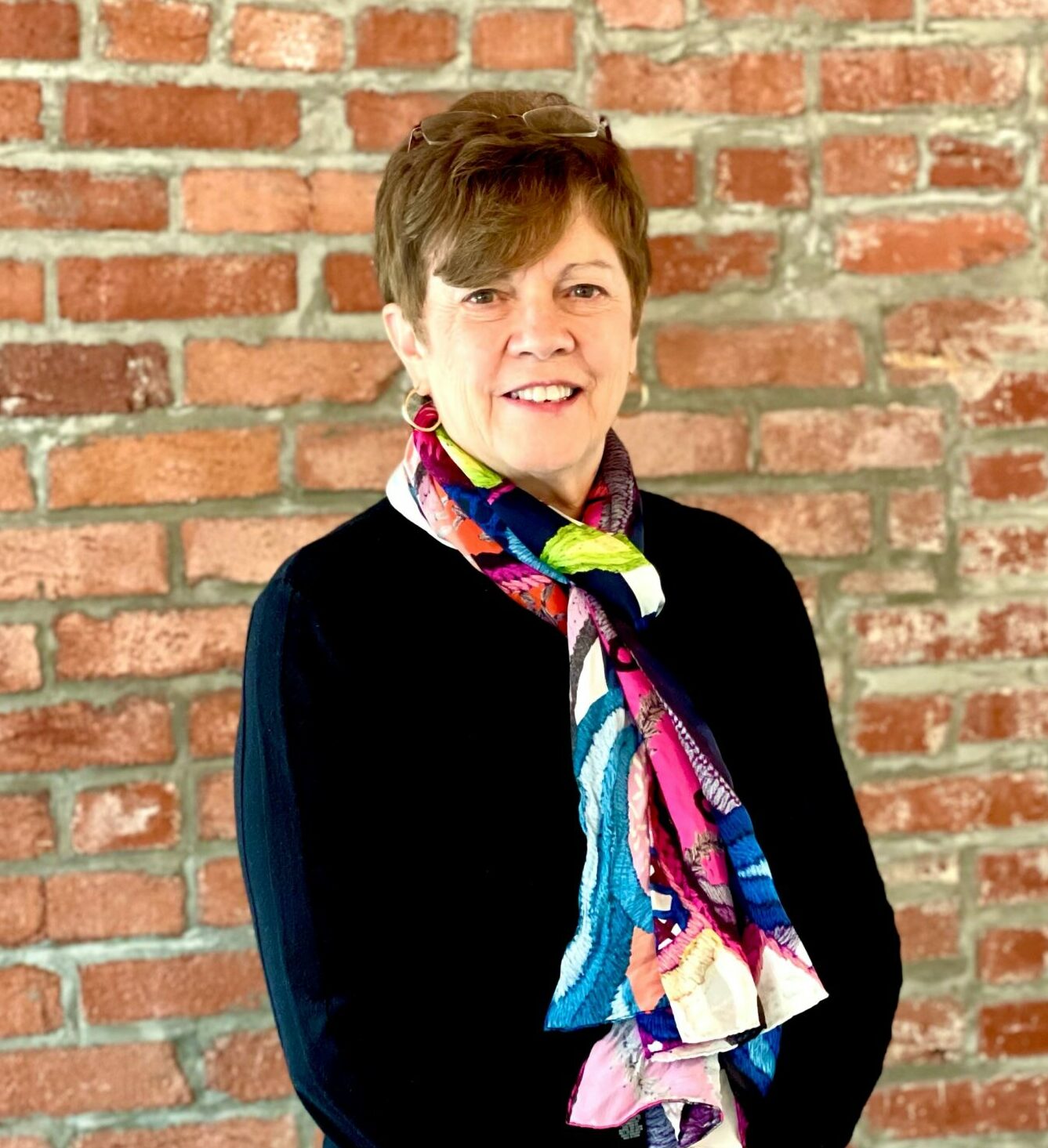 Colleen Hernandez
Board Member, SchoolSmartKC
Colleen Hernandez previously led the Homeownership Preservation Foundation (HPF), a national non-profit whose mission is to guide consumers on the path to sustainable homeownership and financial stability.  She left that position in 2014, having served at the request of both Presidents Bush and Obama to lead the national hotline for foreclosure prevention.
Prior to HPF, Colleen was the Executive Director of the Kansas City Neighborhood Alliance (KCNA) for 18 years where she worked with neighborhood leaders to ensure their communities were safe, strong and stable places where people were proud to live. In addition to her executive leadership, Colleen has also served on the Tenth District Federal Reserve Bank board and the national Fannie Mae Foundation board.
After stepping down from HPF, Colleen opened her own consulting firm and serves clients in the areas of leadership development, housing counseling and affordable housing development.
Colleen received both bachelors and master's degrees from the University of Alaska Fairbanks.
You have worked as a leader in Kansas City for many years: What have been some experiences that stand out to you, and what accomplishments are you most proud of?
My personal mission has been to help people be in touch with their power and use that empowered feeling to make changes in themselves, in their communities and in our world.  Nothing brings me greater joy than witnessing that moment when a person who felt helpless and without options begins to understand that they have power, that what seemed inevitable is not, that they personally have what it takes to work towards change.  There have been many milestones in this journey, both accomplishments and setbacks:  in the 60's working in the civil rights movement toward the passage of the Public Accommodations law in KCK; in the 70's protesting the Viet Nam war and seeing the U.S. pull out; and in the 80's and 90's working with neighborhood leaders all over the city at the Kansas City Neighborhood Alliance (KCNA).
At KCNA, one of my proudest accomplishments was the Neighborhood Roundtable, which brought together grassroots leaders from all over the City to establish one set of priorities, lobby the City and ultimately see our three priorities come to pass. These three priorities were modern streetlights, systematic code enforcement, and community policing.
In the 2000's, I worked for the Bush and Obama White Houses leading the crisis hotline for people facing foreclosure.  I had 800 counselors in a 24/7 hotline that operated in 157 languages.  We took 7 million calls, 5,000 a day.  2 million people agreed to go through housing counseling. 1.6 Million of them avoided foreclosure.  5,000 times a day for 6 years, people realized they had options, they didn't need to be ashamed, they were not alone – and they took action.  It was beautiful.
As a female executive, you are a role model and mentor to many young professionals – what advice do you give to other young leaders looking to build their careers?
I am heartened to see such a wealth of talent in the up-and-coming professionals all over nonprofits in Kansas City.  Most of the lessons listed below I learned the hard way—by doing the opposite and seeing the error of my ways:
Listen Empathically
The most important lesson I've learned is to listen empathically, listen for the feeling as well as the words.  Then people feel heard. Even when they don't get what they want, they can accept the reality and move on.  This is not simple and you only master it over time.  The best resource I know of is Stephen Covey's 7 Habits of Highly Effective People:  Habit 5:  Seek to understand before you can be understood.  Whether managing employees or boards, raising money, relating to teenagers, this habit is of paramount importance.
Take care of yourself
In nonprofits we work overtime. I know of no effective leader who works a 40 hour week.  Ironically, the results we seek happen "Over Time". It takes years to see solid results. But we won't be around to see those results unless we take good care of ourselves.  We will burn out, get cynical, suffer the effects of long term fatigue.  Instead we need to attend to our health,  pay attention to our families,  find joy in our lives.
Measure progress from the baseline
I've seen people get discouraged because we have such a long way to go before we reach our ultimate goal.  I feel better and more motivated when I measure progress by looking back at the baseline:  where were we when we started?  Where would we be if we had done nothing? Then it feels like progress.
Why did you decide to join the SchoolSmartKC board? How does it fit in with your other Board commitments, and why is public education essential in Kansas City?
I joined the SchoolSmart KC board five years ago.  My work in neighborhoods over the years has illustrated the connection between families who have access to quality public education and their interest in living in the urban core.  Prior to the introduction of charter schools in 1999, urban parents would often flee the city to Johnson County, Northland, or Lee's Summit once their children were of school age.  With the advent of charter schools in Kansas City, these parents had a choice to remain in the urban core and still have access to quality public education.  As the School District has gotten stronger, their choices have expanded even further.
At SchoolSmartKC our mission is to eliminate the performance gap.  To do that, one of the strategies we pursue is what we call Starting Smart, which focuses on supporting "a constituency of families that are informed about school quality and empowered to take action."  The connection with my personal mission is obvious and strong.  I am particularly excited about the work we've done with Parent Power Labs and the inception of new advocacy efforts in parallel with SchoolSmartKC's mission. Those efforts are critical for the long term success of our community and schools, increasing the capacity for advocacy by partners, parents and stakeholders to demand a quality education.
As SchoolSmartKC pivots to its next phase of work, a new initiative called Systems of Care is also vitally important: identifying those factors that occur outside the classroom that impact a student's ability to focus and learn.  Specifically, we'll focus on the issues of food insecurity, housing instability and trauma.  Helping parents and kids feel that they are not alone, that meaningful help is available, and that hope is on the horizon for conditions which they sometimes feel are intractable.
I have paid attention to public education in Kansas City, Missouri since the day my first child was born 48 years ago.  I currently have four grandchildren in the KCPS System, so the personal stakes for me are high.  With re-accreditation of the district, and with the innovative and effective work at SchoolSmartKC, this is the first time in these five decades that I feel we are on the right track to ensure that every child in our District boundaries emerges with the skills and opportunities to get ahead in life.
As a community leader, what do you think that fellow Kansas Citian and the community can do to support schools, young people, and the closing of the achievement gap?
Pay attention to the next school board election in April, 2023. Make sure smart, dedicated people compete for the open seats.  Support their candidacies.  In the recent past, we have had seats for which no candidate filed, leaving the outcome up to a very small number of write-in votes.
Help parents know their options for public education.  If you know someone with school age children, direct them to Show Me KC Schools which can help them navigate and evaluate their options.
Appreciate and compensate teachers: COVID has been extraordinarily hard on our teachers:  we read every day about the stresses of juggling remote learning with in-person learning, of responding to incidences of COVID, of helping kids deal with the stresses produced by COVID, of being in a profession that is undervalued and underpaid.  Missouri teachers are 49th in the nation in terms of pay.  We can and must do better.
Meet Abigail Kohout, Agreements Manager
SchoolSmartKC Announces New President and CEO
Profile in Leadership: Rhonda Erpelding, Harvesters