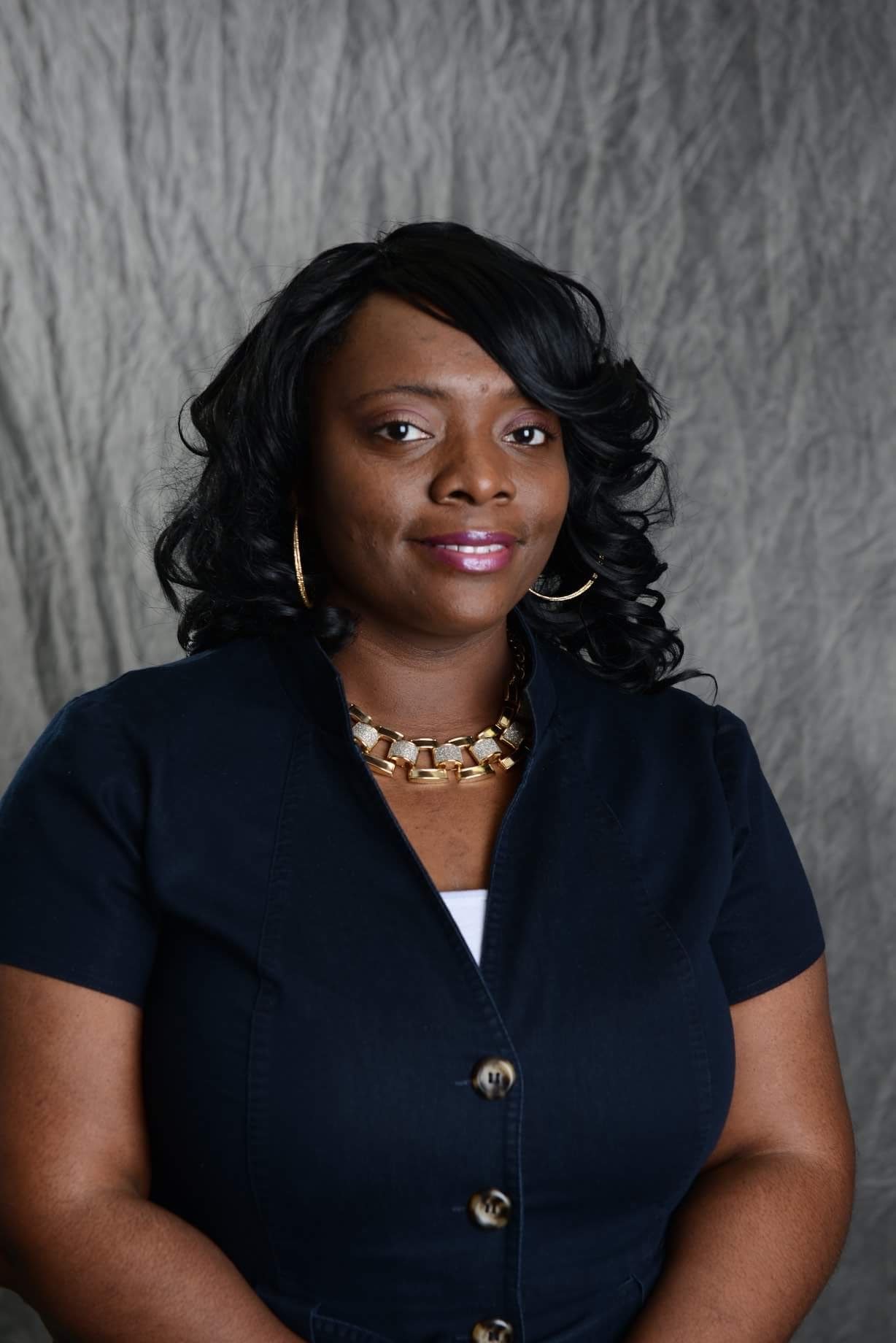 Nicole C. Walker
Coordinator of Student Programs for 20/20 Leadership
I, Nicole C. Taylor-Walker, am a proud graduate of Ruskin High School of Hickman Mills School District. After high school, I earned her B.S. in Elementary Education from Lincoln University in Jefferson City, MO. I served in various positions in an urban school district in south Kansas City for 17 years and now works at 20/20 Leadership, a student development program.
I am married to Rev. Troy Walker Sr. We have two young adult children, Troy Jr. and Nia. Rev. Walker serves as the Senior Pastor of Skylight Baptist Church in south Kansas City, MO. I am currently pursuing my EdD in Higher Education Administration from the University of Kansas.
In my spare time, I love attending church, spending time with family, shopping and singing in the choir. I am a lifelong learner that is looking forward to serving in leadership positions at the collegiate level.
For those who may not be familiar with 20/20 Leadership, can you explain the program and how you serve students in Kansas City?
20/20 Leadership is a phenomenal, unique youth development program that serves the youth of Jackson and Wyandotte counties. 20/20 Leadership provides our students with experiential learning experiences that prepare them for life after high school. We pride ourselves on being relational! We currently serve 600-700 freshmen through senior aged students from our partner schools. Our program is built around 3 Pillars: College and Career Preparation, Workforce Development, and Community Engagement. Our students have the opportunity to experience one program day each month by visiting an area business, college visit or community location.
Our juniors engage in 20/20 Olympic Projects that involve them addressing a need or issue in their school community. Our senior students all will leave our program with a Senior Success Plan that they can utilize to ensure that they have plans for their futures after high school. The staff of 20/20 Leadership work diligently to ensure that all of the needs of our students are met and that each of them has a team of individuals that they can access whenever needed. Our program also works without alumni after graduation to ensure their continued success.
What was your journey into working within education? What motivates you to do the work for our students?
Education is my destiny! I began working with youth at my church, Skylight Baptist Church, when I was just 13 years old. At that time, I served as a Youth Church Teacher of the Pre-K class. I would plan my lessons on Saturdays so that I could be fully prepared for my students. During middle and high school, I previously babysit kids to gain experience with working with children and their families. During college, I worked as a department tutor and supplemental instruction leader. In addition to various observation, practicum and student teaching opportunities, I also worked as a nursery teacher. After obtaining my degree in elementary education, I served in the Center School District in South Kansas City, MO. I served in various capacities including classroom teacher, Assistant Principal of the middle school and the Family and Student Success Coordinator at Central Office.
My motivation to work with underserved populations of students is very simple: it is a calling. It is part of my ministry and purpose. My job is extremely rewarding. I am blessed to know that I am making a difference each and every day.
What do you think some of the obstacles are that are facing students in Kansas City? What do you think the solutions are that schools can implement?
1) Food insecurity still is an issue that students face here in KC. The pandemic and inflation have made the problem worse for our students. I believe the remedy is for schools to continue partnering with food banks and nonprofit organizations such as Harvesters, but also allow learning environments where students can have a mid-morning snack. Some kids aren't hungry in the morning for breakfast but get hungry before lunch occurs.
2) Transientness is an issue that continues to be an issue in KC. Many families move often, and students are forced to switch schools. This causes numerous issues for the identification of students with disabilities, addressing students with behavior issues and academic learning gaps. I believe that schools in greater Kansas City should adopt common curriculum so that transfer students can stay on track when they move from school to school.
3) Adequate access to structured after school activities is another obstacle that many students face here in KC. Many parents work in the afternoon and evenings when students are home from school. I have found that most parents are doing the best they can with the situations with which they are faced. I believe that safer, structured places like community centers or youth development programs need to be offered for students rather than the students being home alone with idle time.
What success are you most proud of, both personally and as part of the 20/20 team?
Personal Success-I am most proud of my ability to successfully manage wearing lots of hats! In addition to working full time, I am also married to a Pastor and serve in ministry, have 2 young adult children, and I am a doctoral student at KU. My days are long, but by the grace of God, I am still thriving in all capacities of my life. I am looking forward to Spring of 2025 when I will become Dr. Walker!
Professional Success-I am blessed to work at 20/20 Leadership and establish strong relationships with my students. They know that I love them and will help support them in any manner possible. That doesn't mean that they always get their way with me or that I don't have to correct them from time to time. I correct and challenge my students all the time because I want the best for them. I want them to grow into young productive members of society.
What advice do you have for young professionals looking to enter the student support profession?
My advice for young professionals looking to enter the student support profession is as follows…
1) Develop strong relationships with the youth that work with you. Make sure you are there for your students when they need you. Take the opportunity to have influence on young people seriously. Be a cheerleader for your student when they need encouragement, be a drill sergeant for them when they need structure and be a mentor to them when they need advice.
2) Take care of yourself! Pouring into others can be physically and mentally exhausting. Try not to put the needs of others over your needs because it will lead to burnout and bitterness.
3) Lastly, take care of your own family! Make your family the priority. Your mate only gets one spouse, your children only get one mother/father to care for them. Don't be a stud at work and a dud at home.
What is next for 20/20 Leadership – what can we expect to see from you?
20/20 Leadership is growing and expanding each day. We believe that we will continue to add to our program as our capacity will allow. This year we restructured our curriculum to include themes for each grade level and added months to our sophomore program. I believe that eventually we will extend the freshmen program as well and expand the number of partner schools that we serve
Profile in Leadership: Rhonda Erpelding, Harvesters
Letter From Awais
Profile in Leadership- Edgar J. Palacios