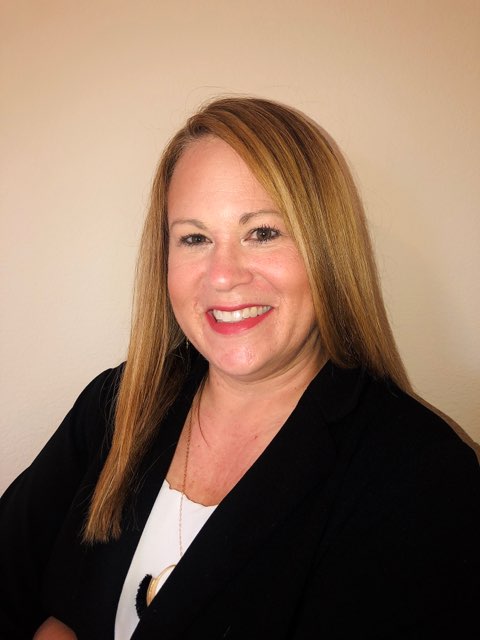 Rhonda J. Erpelding
Harvesters-Community Food Network, BackSnack, and School Pantry Program Manager
Rhonda's passion for child programming started early in her career as a Head Start Teacher in Waterloo, Iowa. After a few years of teaching, she discovered her skillset in leadership, and employed them as director for over 10 years overseeing various program models: federal, employer-sponsored, non-for-profit, and profit. Her passion for child health programs expanded when she joined the American Heart Association to provide technical assistance to early care and education centers to build health and wellness policies in the areas of nutrition, physical activity, screen time, and breastfeeding. Rhonda joined the Harvesters' team in February, 2021.
What is your personal journey into working at Harvesters? Why is this work so essential for our Community?
Over the last two years at Harvesters, I have been able to learn so much about the food banking sector while applying my skills in child programming. With post covid effects still lingering, increased cost of food, and continued barriers for neighbors to access food, the work that we do continues to be essential and digging deeper into the root causes of hunger has been a drive of Harvesters.
Tell us about the food pantry expansion currently going on in public schools in Kansas City? How did this work originate, and how is the current project able to support more students?
The timing of SchoolSmartKC reaching out to Harvesters about their interest in schools hosting school pantries within the Kansas City Missouri school district boundaries couldn't have been much more perfect. Our school pantry program had decreased by the impact of the pandemic and we were ready to grow the program. With their already established solid partnership with schools and passionate leaders, it was a natural fit for a partnership and aligned well with each organization's mission.
Through the generous support of SchoolSmartKC, a cohort of thirty schools was convened in the fall of 2022. Funding from SchoolSmartKC provided schools with resources to purchase shelving, signage, and refrigerator/freezers for their pantries. In addition, each school received $2,000 toward their food budget for the current school year. Schools continuing in the 2023-2024 school year will be awarded continued funding.
Through this partnership, we have learned many important aspects of running a pantry from their schools. These lessons have enhanced the School Pantry program at Harvesters and will benefit more schools in the future.
Why is it so important for Harvesters to be able to serve students and families in schools? What impact do you think this makes?
Schools are a natural fit for food pantries – they provide an easy-to-access location that families and students feel comfortable in and visit regularly. While some families might not be able to visit traditional food pantries because of distribution times or location, in most cases school pantries distribute food at the end of the day when families are already at the school to pick up their children.
A school pantry becomes a safe, supportive way for schools and communities to provide students and their families access to nutritious food, either during or outside of traditional school hours. When students have access to healthy meals every day, they feel better, do better in school and have fewer behavior problems. It is a win, win!
What has been the most meaningful part of this project for you?
Building relationships with the school's site coordinator has been the most meaningful part of the project. Seeing their pantries evolve, hearing their impact stories, and learning from their efforts has been so instrumental in enhancing the current school pantry program model.
How can the KC community help support Harvesters and their work in supporting local students?
We are so appreciative of the support from the KC community and others across our 26-county area we serve. Whether it is financial support, donation of food, or their time volunteering, each piece plays an instrumental role in the success of Harvesters meeting the needs of the neighbors in each community.
Letter From Awais
Profile in Leadership- Edgar J. Palacios
Communities in Schools