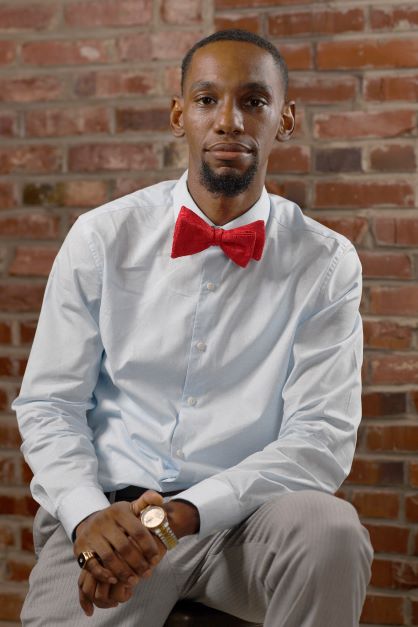 Stanley Taylor, Jr.
Senior Director of Development
Communities in Schools
Stanley Taylor Jr. joined the Communities In Schools Mid-America team in 2017 at Benjamin Banneker Elementary School in Kansas City, Missouri. He began as a Student Support Coordinator and was recently promoted to the Senior Director of Development for the Kansas City Metro Area. Stanley Taylor Jr. earned his bachelor's degree in Information & Systems with a minor in Business Management from Northwest Missouri State University. With over 13 years of experience in non-profit and youth services, Mr. Taylor is equipped with the appropriate knowledge and resources for community engagement. His passion for the community and youth that we service is unmatched and is something that cannot be taught – it is a lifestyle. He lives by the motto #ToTheTop where everything is aimed at progression and moving forward towards a greater goal. Stanley enjoys doing yoga, playing outdoor sports, and spending time with family during his free time.
For those who may not be familiar with Communities in Schools, can you explain the program and how you serve students in Kansas City?
Communities In Schools of Mid-America(CIS) is a dropout prevention program. We serve students in the greater Kansas City metropolitan area with a community of support that empowers them to stay in school and achieve in life. We do whatever it takes to help students overcome barriers to school success caused by low-income, poverty or other risk factors. Local CIS staff work with community leaders to develop and coordinate community assets, bringing them to the place where children and teens are already spending a great deal of their time, at their schools. These resources may come in the form of volunteers, mentors, tried-and-true programs, innovative methods, partnerships with local community and social services organizations, businesses, faith communities, and individuals. Because the CIS model can be tailored to the specific school and community, it works whether the setting is urban, suburban, or rural.
What was your journey into working within education? What motivates you to do the work for our students?
Although I graduated with a Computer Science Degree, I identified a need within our next generation while working as a Youth Programming Director at the Mary L Kelly Center. The students would arrive at the afterschool program upset and frustrated with lots of built up energy from their day. I realized there was a demand to provide a safe space for the students that would include activities to unwind and positive affirmations to prepare for a better tomorrow. I found my purpose and transitioned into non-profit services geared towards supporting the youth in the community where I was raised.
What do you think some of the obstacles are that are facing students in Kansas City? What do you think the solutions are that schools can implement?
One of the obstacles that students in Kansas City face is a lack of positive mentors. Mentorship programs can be implemented that would allow the students to identify with someone from the same socioeconomic background as them. By showing success stories and providing a strong support system, the students will begin to have a positive outlook on their future knowing they have a group of young scholars championing for their success.
What success are you most proud of, both personally and as part of the Communities in Schools team?
I am proud of my ability to identify the disparities within my community and its impact on students. Following Maslow's Hierarchy of Needs I was able to understand that if the basic needs, such as shelter and safety, are not being met our community cannot be successful. The youth are the next leaders; I will continue to fight for equal learning opportunities, activities within our community, and by giving them a voice. I teach others to act with integrity and act as a role model to students. It makes me proud to see one of my students graduate and engaged into something positive using the tools and lessons provided within our program.
I have been recognized on the Hall Family Foundation's annual report and now the spotlight from SchoolSmartKC. I plan to continue to use my impact to shine light on real issues within my community.
What advice do you have for young professionals looking to enter the student support profession?
I would advise a young professional looking to enter the student support profession to be who you needed when you were growing up. Listen with your heart and show each student that you care by giving them your time and positive energy. Each student's background is different so be very agile in your approach and always show empathy. The job is very rewarding to see a student's success and knowing you had an influence on their lives. Pour into them at their lowest so you can take plenty of photos of them when they reach their highest milestones.
What is next for Communities in Schools – what can we expect to see from you?
In the last 5 years we have proudly served over 20,000 students in the Kansas City Metro Area. The Goal is to expand our services to additional schools within the community and continue to add to our success stories. We want to show love to our communities with more engagement for students and their families. You can expect events and other activities in the near future that will continue to build our city together. #ToTheTop
Meet Abigail Kohout, Agreements Manager
SchoolSmartKC Announces New President and CEO
Profile in Leadership: Rhonda Erpelding, Harvesters