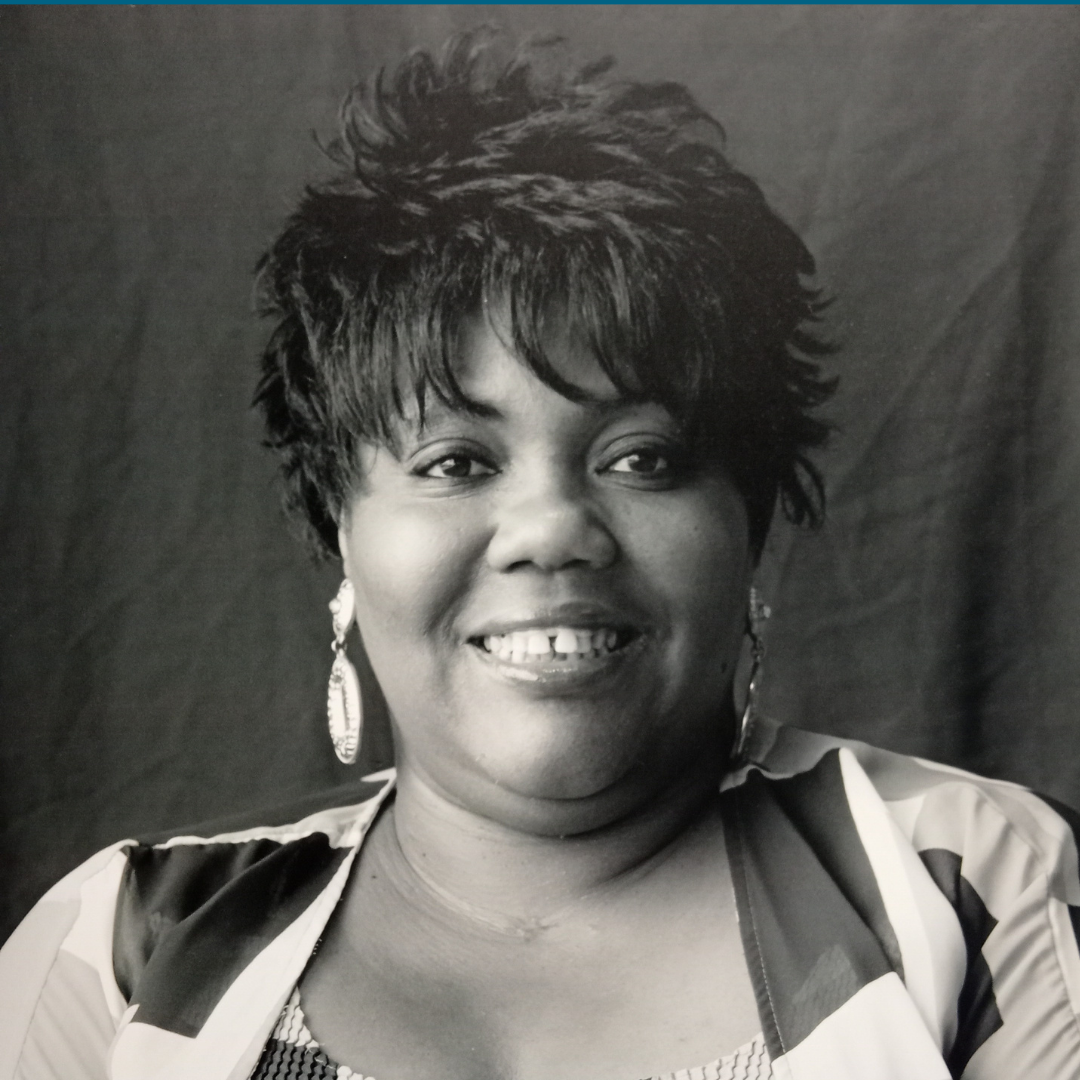 Tracy Johnson
Family Advocate
Richardson Early Childhood Center
Tracy Johnson has worked for the Kansas City Public Schools since August of 1991, and has worked in several roles including a substitute teacher, a Title One basic skills clerk, and a teaching assistant. She has been a Family Advocate for 15 years, and has been at Richardson Early Childhood Center for five years.
What was your personal journey into education? Why did you choose to become an educator?
I used to play school at home with my cousins, and I would always be the teacher. I had educators in my family, I learned being a servant leader from my mother who always taught me to serve the community, I guess I saw education as a way to help the community. I think even as a kid I wanted to help in the neighborhood; we would be playing with our friends, and I would always be thinking of ways to raise money – I remember holding talent shows in our basement to raise money for Sickel Cell Anemia.
I started my journey with Kansas City Public Schools as a substitute teacher, have served as a Title One basic skills clerk, and a teacher assistant. I decided I wanted to be a classroom teacher, but when I was doing my student teaching my daughter passed away, and I couldn't complete that desire. After that, I returned to Kansas City Public Schools, and was provided the opportunity to write my own job description as a Parent / Community Liaison using Desegregation Funds. I had noticed that some educators didn't like having parents in the classroom, and I wanted to encourage better relationships: that really started my work in family engagement.
I remember going to a conference in California about 20 years ago, and this memory has stayed with me all these years, it was that schools should have "not a teacher lounge but a parent teacher lounge". That stuck with me because that collaboration and that communication between parent and teacher is essential to the success of the student.
What called you to do Family Engagement work?
The loss of my daughter was a huge part of calling me to this work. I wanted to make people realize how precious their children are, and to support those families in building the right foundation for their kids. Because of my personal history, I feel as though I can relate well to the services that I provide and the needs that families have because of what I have been through. I want people to know that they are not alone. I try to build an environment where parents come in and feel supported and connected to their children, and in knowing they have support.
Why is Family Engagement so important to the success of Pre-K students?
Family engagement is important in early education because these children and their families are at the ground level of education, they're just getting started, and helping them understand how to work with the school at this point becomes a model for how they work with schools moving forward. They learn lifelong skills here: how to advocate for their kids, the importance of being present, how to talk to teachers, how to get the right resources.
Through Head Start there are performance standards that our program must meet, and this includes including showing support to all parents in a child's life. As a result of this, we are seeing a boost in co-parenting, and even helping families navigate custody arrangements. By showing the same support to both parents, we are helping these families build a better model for the future, which will hopefully benefit the child in the long run.
Another critical role that we play is preparing families for kindergarten. There's a big different between kindergarten and Pre-K. Right now, these parents get to walk their kids into the classroom, but at kindergarten they may not get to do that – we need to prepare these families for that transition. We start these transitions 6 months ahead to help them be successful as they enter kindergarten: we make sure families know the structure of these days and make informed decisions on which is the right school of their kids.
What advice do you have for young professionals looking to enter this work?
You can't be an advocate sitting behind your desk – you have to be out there in the community. I don't send my families to things that I'm not there. If I tell them to go somewhere, they're going to see my face there. They trust me, and it's important that I'm there, so that I can support them and reinforce their steps.
Also, you have to be able to have a listening ear for what is needed. You have to hear what your families are saying. I have found many times that sometimes people that want to give have good intentions, but they tend to hear what they want to hear, and they already have a fixed idea of what they think someone needs. But you have to be able to truly hear and respond to what that family needs, and also understand that these needs are not just the basics of clothing and housing anymore, and you have to be willing to respond and transition to that different work.
I also tell people to stay open minded, meet people where they are, and know that you can't rescue everybody. That's the hardest lesson, and the hardest thing for me. And, ultimately, you have to give it your heart, you have to engage where you can: you can't reach the child without reaching the family, if you don't reach the parents and help them first, you won't impact real change for the kids.
Meet Abigail Kohout, Agreements Manager
SchoolSmartKC Announces New President and CEO
Profile in Leadership: Rhonda Erpelding, Harvesters