SchoolSmartKC Announces New President and CEO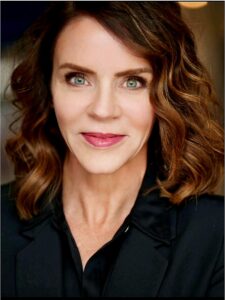 After a thorough search, the SchoolSmartKC Board is thrilled to announce the appointment of Dr. Angelique Nedved as President and CEO, following the departure of founding CEO Awais Sufi in March 2023. Dr. Nedved has served a critical role as part of the SchoolSmartKC team in closing the achievement gap since the organization's inception, most recently serving as Interim President and CEO.
"The level of interest in this position was robust, and the quality of candidates we interviewed was exceptional. We interviewed many excellent leaders from the education and non-profit sectors here in Kansas City, and Angelique's appointment in this role is very exciting for the future of SchoolSmartKC", says SSKC Board Chair, Mark Larrabee. "Angelique's relationships with the Kansas City Public School District and charter school leadership are a major strength. Her strategic approach, vision setting, and reputation for excellence are crucial as she continues her leadership of the organization with integrity and with a fixed focus on student success."
Dr. Nedved earned her Doctorate in Educational Leadership and Policy Studies from the University of Kansas and spent ten years as a classroom teacher before joining Lawrence Public Schools as an administrator, including 4 years as the Assistant Superintendent for Teaching and Learning, where she was recognized as one of the country's Top 30 Trailblazers in 2016. Dr. Nedved has served as a professor for education administration at the university level and has performed as a Keynote speaker nationally on the topic of education.
Prior to her role as Interim President and CEO, Angelique served as Chief Program Officer and Director of School Quality, where she built long-standing relationships within the education community. These relationships, alongside her passion for and deep knowledge of student-centered work, will lead SSKC as the organization continues its work to close the achievement gap.
"I am deeply humbled and privileged to be selected as President/CEO of SchoolSmartKC, and I express my heartfelt appreciation for the opportunity to lead alongside our exceptional team in an organization that holds such profound significance for me," Angelique shared. "Our unwavering commitment to closing the achievement gap remains at the core of our mission, as we forge stronger partnerships with school leaders and the community. By leveraging our collective expertise and passion, we will see students and schools in Kansas City thrive."
The SchoolSmartKC team welcomes Dr. Nedved to her new role effective August 1st.
Meet Abigail Kohout, Agreements Manager
Letter From Awais
From the Team: Introducing a System of Care