Crossroads Charter Schools of Kansas City
Over a three year period, SchoolSmartKC granted Crossroads Charter Schools with $1,320,000 to support the creation of its Quality Hill middle school, and for the initial design of Crossroads High School. With these expansions, Crossroads is able to offer a quality education to over 700 more students in the KCPS boundaries.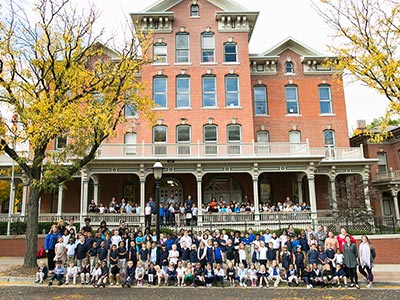 Crossroads opened its Central Street school as a K-5 with 190 students in September 2012.
Just three years after opening, Crossroads became one of the highest-rated charter school in the state of Missouri. In August 2016, Crossroads Academy – Quality Hill opened as its second elementary school, serving 186 students in K-3. The middle school addition, made possible through funding from SSKC, allowed the Quality Hill location to expand to serve 422 students in K-8, making the total number of students served by Crossroads over 1,300, in grades K-12.